Now through March 31, 2022
---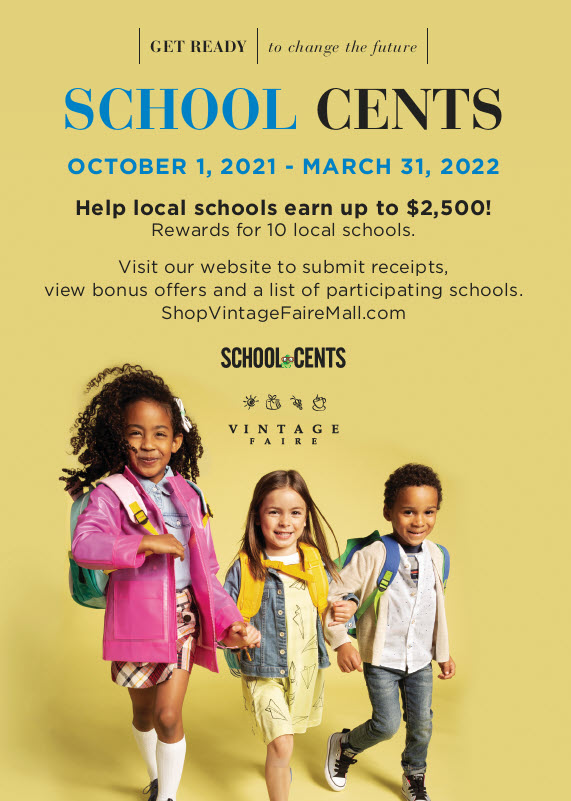 Shop with Vintage Faire Mall and help your school earn up to $2,500! Submit receipts dated beginning October 1, 2021 through March 31, 2022 online at shopandlog.com/VFM.
Your school earns at least (50) points for every dollar spent at the mall. Based on the total accumulated points, every school receives between $250 and $2,000.
For points and flyer information CLICK HERE.
C.F. Brown Elementary School

Crossroads Elementary School

John Muir Elementary School

Prescott Junior High School

Rose Avenue Elementary School

Salida Middle School-Vella Campus

Sherwood Elementary School

Standiford Elementary School

Woodrow Elementary School
Dena Boer Elementary School

JC Penney February Valentine's Kids Zone Event
February 12, 2022 11:00 AM - 12:00 PM | JCPenney
During the February Kids Zone event, kids will decorate a Valentine card and gift box to give to a f...
COVID Clinic
Now through June 30, 2022
Covid Clinic is a non-profit COVID-19 testing organization in Southern California. the Covid Clinic ...