Community Hospice Clothing Donation Drop Off
---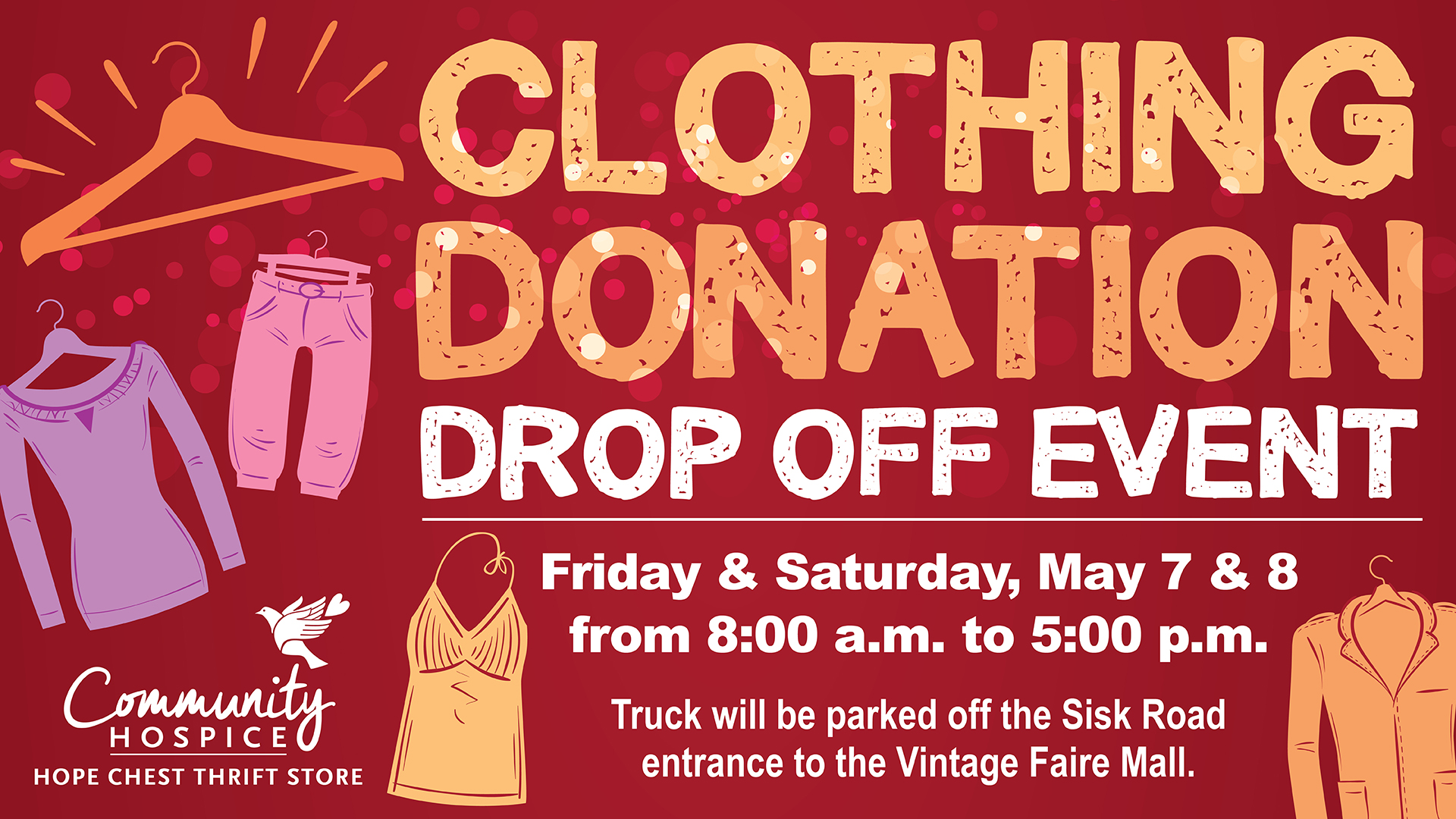 Friday and Saturday from 8 a.m. to 5 p.m. bring your gently used clothing items to benefit Community Hospice and Hope Chest Thrift Stores.
Donations are tax deductible and all proceeds benefit the patients and families of Community Hospice.

Visit www.hopechestthrift.org to learn more.
May Kids Zone
May 8, 2021 11:00 AM - 12:00 PM | JCPenney
Kids can celebrate mom with a Wonder Woman card and coin pouch. Let Mom know she is your favorite su...
Virtual Vintage Faire Mall Kids Club
Now through December 31, 2021
Since it's challenging for little ones to social distance, but we still want to connect members of o...